Richvale Resort Advantage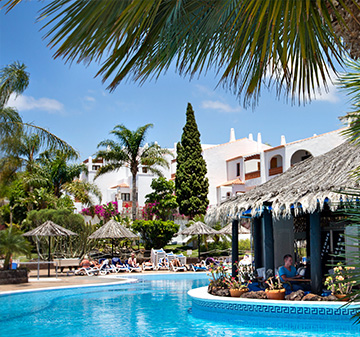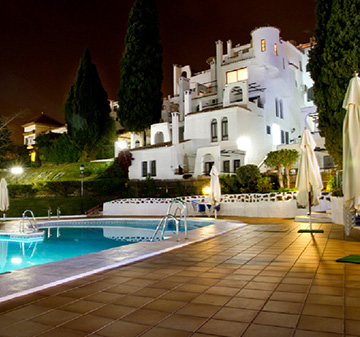 WHY REGISTER FOR RICHVALE RESORTS ADVANTAGE ACCOMMODATION
As you have shown previous interest in our resorts, this website offers you a unique opportunity to take advantage of special accommodation offers and discounts on rental prices we have for you NOW and in the future.

Your Advantage registration gives you huge savings.

To view the resort in full along with a short video of Fairways or Pueblo Evita.
HOW TO CLAIM AND BOOK YOUR DISCOUNTED ADVANTAGE ACCOMMODATION OFFER
Simply CLICK HERE to go direct to the BOOKING FORM and enter the unique promo code quoted in your e mail. Then just fill in the details of the resort and dates you wish to travel on the Advantage discount offer.

Pueblo Evita Club
One of Bookings.com best sellers and favourite part of Benalmadena. This Andalusian style resort is located just 5 minutes from Benalmadena Beach offering bars and restaurants, apartments with private terraces all with BBQ grills, sun loungers ad garden furniture.
There is a large Spanish supermarket right across the road or you can take advantage of the on site Clubhouse or many bars and restaurants within walking distance along with a supermarket selling English products.
Standard 1 and 2 bedroom apartments feature terrace with BBQ Grill, parasol, table and clothes drying rack. Kitchens are fully equipped with microwave, coffee maker, fridge, oven, crockery, cutlery, utensils and all linen. Living area includes sattelite t.v. and dining area.
Superior/Elite 1 and 2 bedroom apartments have recently been refurnished and are modern and impressively furnished. These luxurious apartments are equipped with everything that a standard offers but with the luxury of flat screen t.v.'s, spa baths, air conditioning and heating and a washing machine. The Superior apartments are designed for total comfort, relaxation and privacy with picturesque views of the Costa del Sol.
FAIRWAYS CLUB
Leave your cares behind you and enjoy gazing at gracefully swinging palm trees in the tropical sun at this fantastic family resort. Relax and get pampered at the on site spa or enjoy a cocktail at the pool bar whilst having a dip in the large outdoor heated pool. Scuba lessons, authentic themed nights and children's clubs will fill your day with new and exciting adventures.
The standard 1 and 2 bedroom apartments are equipped with full kitchens and satellite t.v., terrace and outdoor furniture along with all the appliances you will need for a "home away from home" holiday.
Book a Superior/Elite 1 or 2 bedroom apartment and you will enjoy more luxuriously furnished accommodation with flat screen t.v.'s, music/DVD centre, dishwasher, washing machine and BBQ Grills on the large outdoor terraces along with air conditioning. The apartments enjoy impressive views of Mount Teide, Atlantic Ocean or centrally located heated outdoor pool.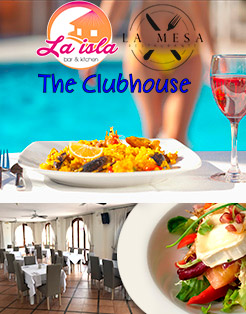 ADD A HALF BOARD OPTION
You may add this option too if self-catering is not your thing, Pueblo Evita offers half board – breakfast and dinner for 7 days during your stay which, if pre booked gives a 15% discount OR you can choose the breakfast only option which if pre booked gives a 10% discount and you can choose either a full English, Continental or Spanish breakfast which can be changed on a daily basis.

Fairways Club has a choice of restaurants on site which serve great breakfasts, food throughout the day and dinner and all have extensive menus so that you can choose what you fancy and when.
You can find out more details of this once you have sent your enquiry through by talking to one of our Travel Advisors. Once you go to the enquiry form, you will be asked to pick your dates of travel and the resort destination of Pueblo Evita, Costa del Sol or Fairways Club, Tenerife.
Dates available for Richvale Resort Advantage are in accordance with the promotional offer you have received.
To tailor make your holidays to suit yourself we can arrange for you to upgrade to any day check-in, superior apartments, breakfast and/or half board option. Prices are offered at attractively discounted prices. Upgrades start from £50 for a change of check-in day. All upgrades are subject to availability.



How to book
Go to the enquiry form and fill in the information asked along with your VIP promotional code. Select your preferred dates and destination. On receipt of this enquiry one of our Travel Advisors will contact you to discuss your enquiry in detail.

CONTACT DETAILS
Tel:
+34 952 577914
Monday to Friday : 9.00 a.m. – 5.00 p.m.
Please check with your network provider as calls can cost up to £1 per minute if you do not have an international phone plan
E mail:
reservations@richvaleresorts.com


reservations@richvaleresorts.com | TEL: +34 952 577914
( Please check with your network provider as calls can cost up to £1 per minute if you do not have an international phone plan)